How to use Insights to help your class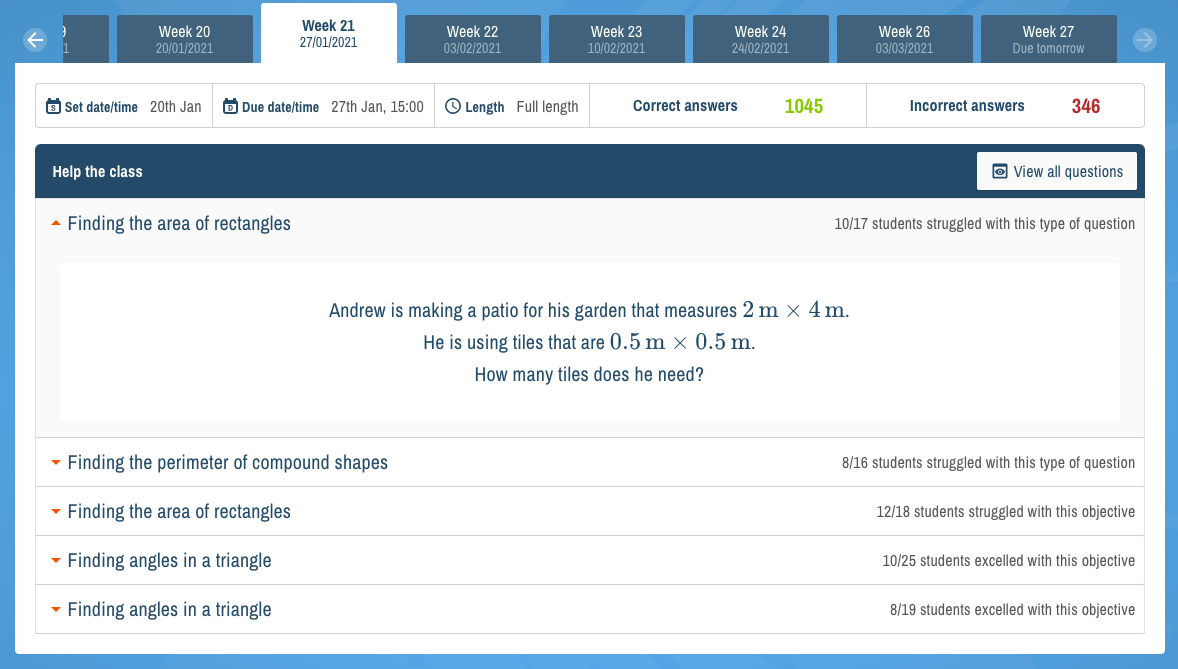 The Insights page is designed to give teachers a summary of the homework that is completed each week so they can make decisions about what topics to focus on in the next lesson.
Under the Help the class section there will be a list of the five Compulsory homework questions that the class excelled with, or struggled the most with, for the current week. If you want to view previous weeks you can choose one from the Week tabs at the top of the screen.
If you want to share the questions with your class, for example as a lesson starter or to further explain a concept, click on the View all questions button to open them in a new tab. This can then be displayed on the whiteboard or printed out.